ABOUT KAMILA ︎︎︎
I grew up in the Lublin countryside, studied visual arts in Lublin, Wroclaw and Valencia. Currently, I am living, creating and doing artistic research on how to restore wastelands to public space in The Hague (Netherlands). As an artist I follow my family motto "everything can be useful" and work with whatever comes within my reach and try to understand it - be it people, places or objects.
I build socially-oriented projects that are involved in everyday life and provide an opportunity for encounter. I look for areas where things cross between the private and the public, the rural and the urban, the new and the used, the dirty and the clean, the trash and the newly purchased, the temporary and the eternal. Through my works I discover a new quality of what already exists. I believe that creative thinking and action can redefine and revive any given situation. My curiosity has transformed itself into projects such as: Samonośne Uniwersalne Wystawy (SUW), PrzeSUWania, i.e. walks through urban wastelands, SUWaczek - nomadic children's art gallery, Pracownia Kominy Paryskiej 45, Dom Sarmacki, PARAperformance duo, P.S. group.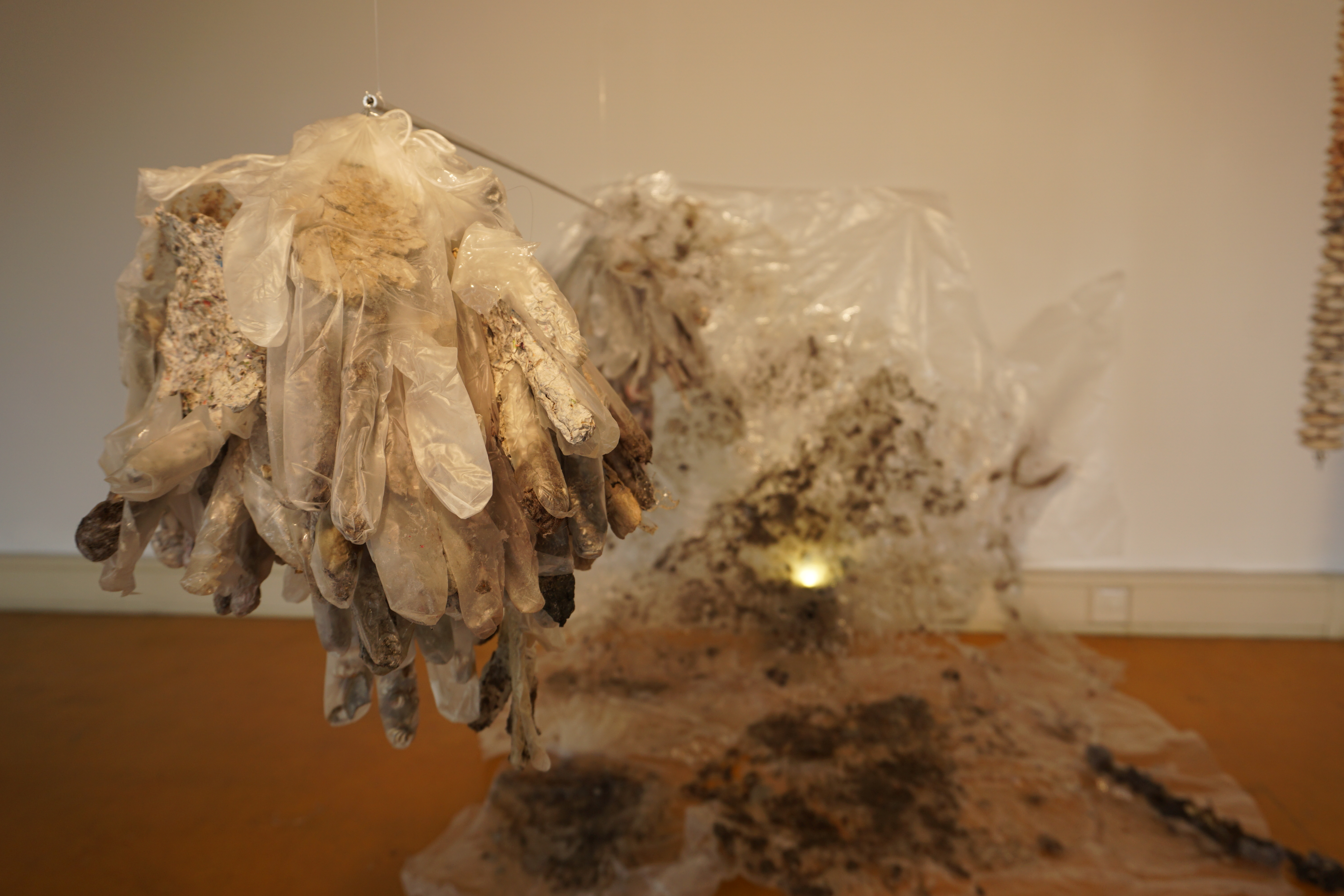 For me, responsible art means conscious communication and presenting one's observations. When developing initial ideas, I refer to places I have seen or stories I have heard. Before starting each work, I conduct an artistic investigation using methods such as: walks, interviews, reading, drawing, creating mind maps or watching films.
I usually use collections of waste and dirt, i.e. dust, used foil, shells, unused pieces of paper, swept up sand, or destroyed gloves. All these objects bear the trace of a relationship with a human being, enchanted activities, yet they are abandoned, unimportant, they have lost their agency. I am particularly interested in the moment when a thing becomes classified as waste, a moment of rejection. I also look for forgotten places, abandoned buildings and wastelands that have lost their original functions. They provoke me to create new functions for them. I treat the recipients of my works as co-creators, an invigorating force that brings the work to life. It is their imagination and experience that define my works in their entirety. I create art to raise questions and stimulate, not to answer.
I often collaborate with specialists in various fields, because I believe that if an artistic activity is to become a tool for micro-change, which subsequently brings about real change, it must include many different points of view and be created with sensitivity and openness to change. In my opinion, art has a magical power because it escapes linearity and predictability, allowing innovation and implementation of non-standard ideas.