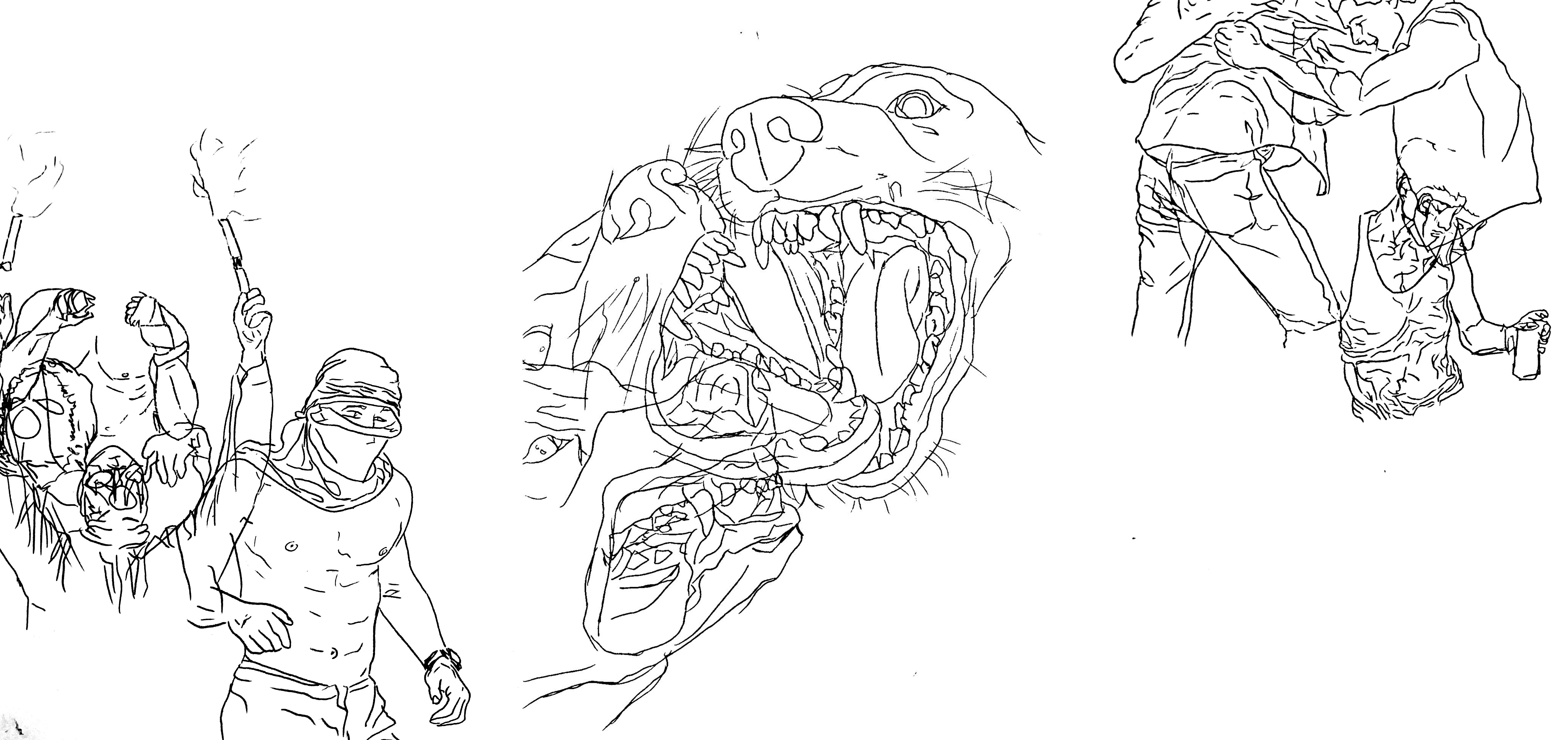 ŁUKASZ'S MANIFESTO ︎︎︎
Everything Will Be Alright
When I am done, when I say that I know everything that is happening in the world, about the political, climate, economic, ecological crisis, about hunger and injustice, about the fact that I don't feel safe, that people still die from hunger and curable diseases, that we still live in a world full of racism, homophobia, sexism and fascism, that some parents still torture their children, while others break the law and risk their lives to provide for their existence, that we still haven't found the cure for AIDS and cancer, and when I tell you, that I don't believe that what we do here can change or have any impact on anything. When I tell you all of this, when I tell you all of this, when I tell you that I don't like the way we treat each other, what we say to one another, and about others, don't say anything to me, don't tell me whether I am right or wrong, whether you agree with me or not, or whether it's right or not, nor do I want to hear about all those evil things in the world, I know they exist, but I believe, I really do believe, that in the end everything will be fine, that everything will really work out, or just, I don't know yet how or where to, but I'll run away.
For is there anything more beautiful than believing, and being convinced that everything will be just fine?
I also know that if I were to die for any reason, it would only be for love, and that we will certainly not change anything here, and if someone thinks otherwise, there is nothing wrong with that.
The text was written for a performance I presented during the "Póki my żyjemy" exhibition at the Centre of Polish Sculpture in Orońsko. It refers to other works presented at the exhibition and came as a response to the pressure I felt and still feel concerning my social and activist activity. The work of Andrzej Partum and Jacek Kryszkowski, as well as the manifesto by Zoe Leonard inspired me to write this text.
Łukasz Horbów is a visual artist born in 1995 near the Polish-Ukrainian border. He graduated from the Academy of Fine Arts in Warsaw. His artistic practice oscillates between sound, spatial actions and poetry. Founder of Self-House-Residency.